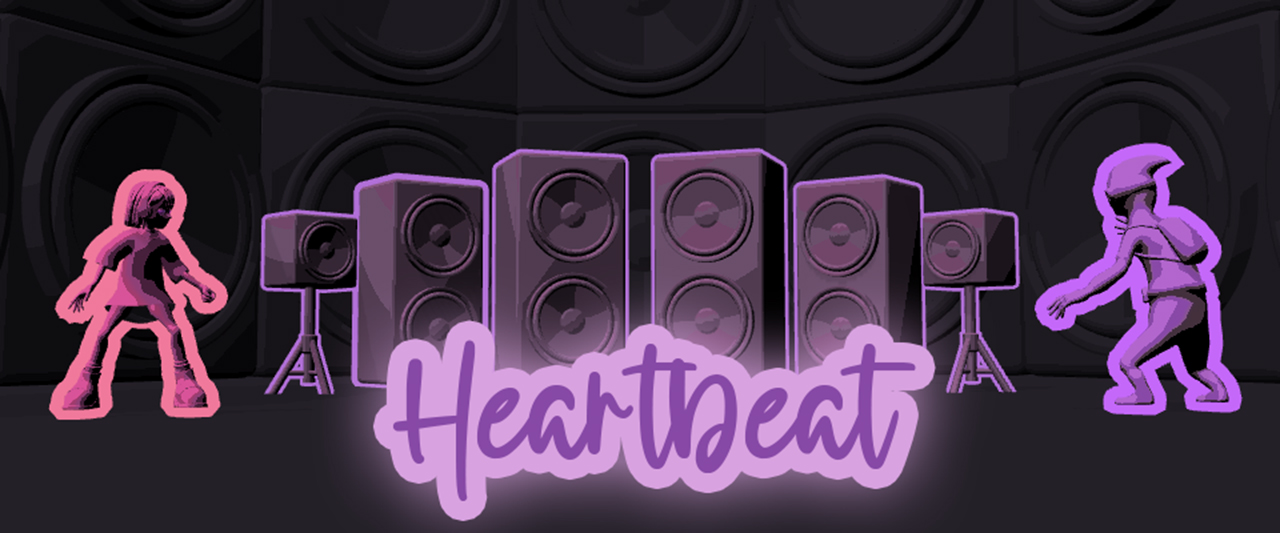 Heartbeat
🎮 The Game
🎵 Join Mia in a frantic rhythm game & help her confront herself

🎵 Build a makeshift word weapon redirecting the boss's attacks
🎵 Immerse yourself in an original soundtrack featuring mesmerizing vocals

🎵 Made with love and passion for the 2023 Boss Rush Jam
⌨️ Controls
Keyboard only!

👉 Dodge with left and right shift
👉 Collect letters by typing the corresponding letter when it's about to hit you
👉 Fire your collected letters with space when on any incoming letter
💬 IF YOU PLAY VIA BROWSER, USE Google Chrome!

💬 IF MUSIC/SOUND REFUSES TO PLAY, Reload page!
💿 Soundtrack
Listen to the original soundtrack on YouTube or Bandcamp.
View the sheet music on MuseScore.
The beat and vocals in the music represent
the heartbeat and inner voice of our protagonist Mia.
👤 Credits
Story, UI, Art, Design - Thomas Boone
Music, Sound, Design - Tijmen Matthys
Tech art, Design - Joran De Pessemier
Code, Voice (boss), Design - Jason Cho
Vocals - Simona Marchese

3D assets :
Character - nira(study me)Zutomayo by nico_cookie
Boss - Casey by vaess
Pick-ups - Neon Letters by danny_p3d
❤️ Thanks for playing and take care!
💬 Comment below to share your thoughts & suggestions.
💬 Be sure to follow us and play our other games as well!
Install instructions
1) Extract the zip file
2) Go inside the folder
3) Double click the GameJam.exe
4) Have fun!

Comments
Log in with itch.io to leave a comment.
extremely fun, the music sounds way higher budget than most game jam games get to. would recommend